Naturally Nutty, Uniquely Australian!
Premium Australian Macadamia Nuts from the beautiful hinterland of Byron Bay.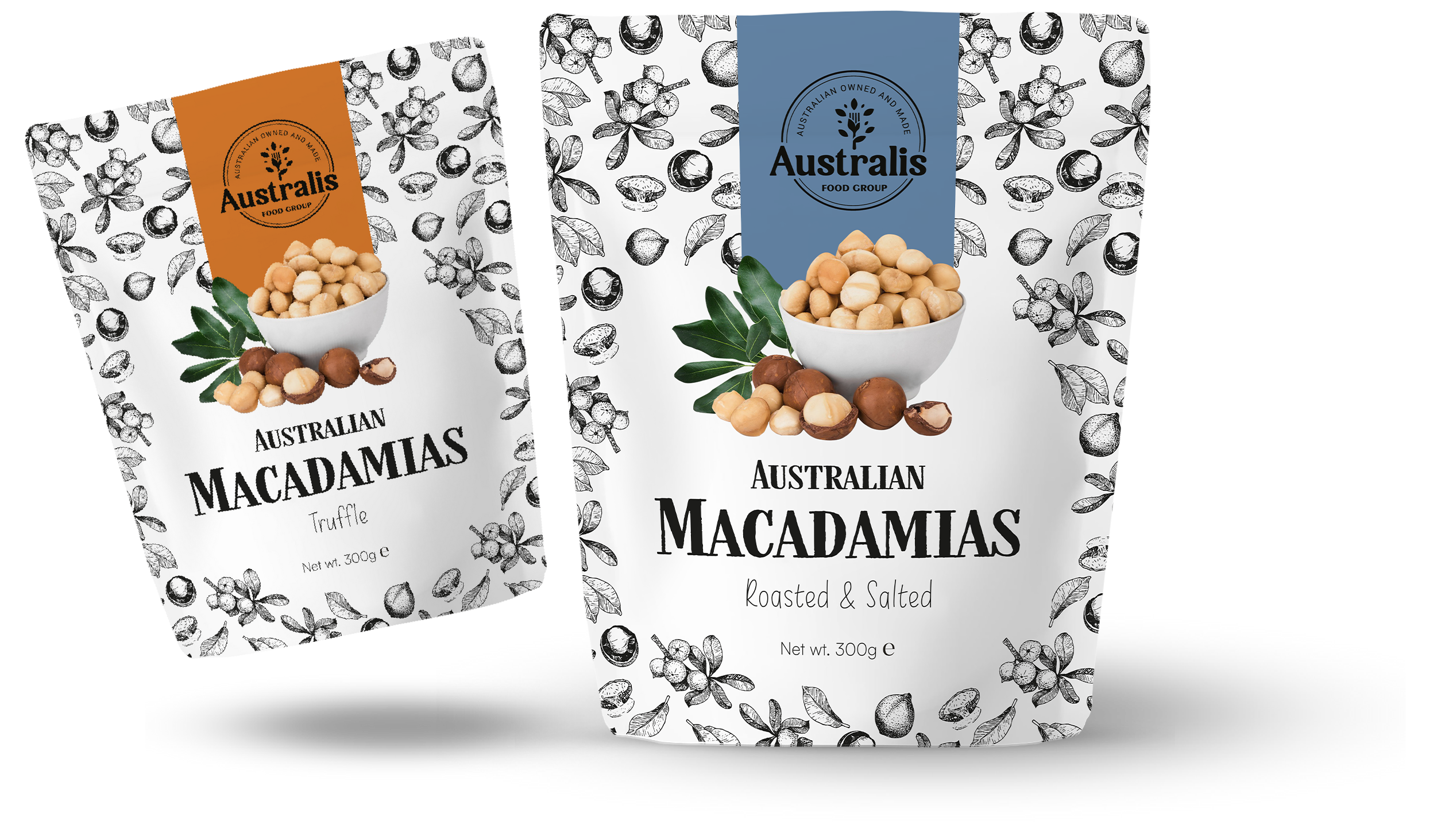 In the world of nutty wonders, Australian Macadamias stand proudly at the summit! Taste the passion, craftsmanship, and true flavours that make our nuts a distinctive and unforgettable treat.
High quality and very good taste
The quality of the macadamia nuts is amazing. The combination of the spicy wasabi and soft and buttery macadamias is genius.
I am enjoying this for snacking throughout the day. Highly recommend.
The tastiest, richest flavour I could imagine. Perfect balance of amazing flavour of macadamia and truffle.
Key stand out for me is PERFECT balance.
Australis Food Group, your go-to destination for Premium Australian Macadamia Nuts. We bring you a diverse range of flavours from the beautiful hinterland of Byron Bay. Experience the exceptional quality and unbeatable taste of our macadamia nuts at affordable prices, and embark on a delightful culinary journey with us.
Try out our delicious recipes
From the farm directly to you